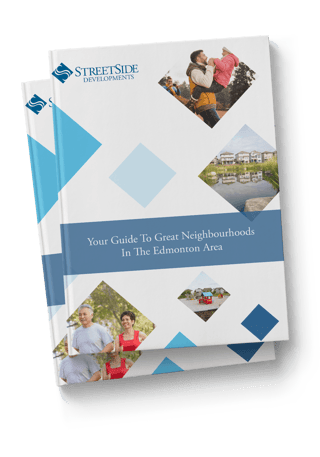 Have you been searching out the best places to live in Edmonton? Whether you're looking to move here in the near future, or you're ready to venture into the world of homeownership, you've come to the right place.
We created a FREE Guide to Great Neighbourhoods in the Edmonton Area to help people just like you navigate the capital region and find the right community for your lifestyle.
You'll also recieve valuable information on popular show homes in each neighbourhood, where you can start to get a real sense of what your life might look like there.
In this complimentary guide, you'll explore these 11 communities in Edmonton and surrounding areas:
Tamarack
Rutherford
Graydon Hill
Glenridding
Ambleside
Windermere
Skyview
Crystallina
Cy Becker
McLaughlin
Uplands
Where will your new beginnings take you? It's time to find out...
Simply fill out the form on this page to download Your Guide to Great Neighbourhoods in the Edmonton Area now!
Share this resource with your network: